Week two on the open road and the lifestyle change of living out of a car is starting to feel normal. My plans had me heading northwest to Yellowstone National Park from Mt. Rushmore, however, the weather had other plans. With the weather report calling for 40 degree days with rain and snow, heading south seemed like a logical plan. But before I headed south I had to stop by the Badlands National Park and the Wind Cave National Park, both are extremely beautiful (see photos below.)
Heading south didn't yield better results; the weather was still overcast/ rain so I decided to take a few days off from car living and set up camp in Denver, CO at my friend's apartment. A few days indoors, a rained out Rockies game that turned into a night at a speakeasy and I was good to go to hit the open road again. Heading west deeper into the Rocky Mountains I stopped in
Leadville, CO to say "hi" to a college friend. Finishing the week off I settled in Grand Junction, CO for some much-needed sun, warm weather and mountain biking. This coming week has me headed to Salt Lake City, UT, back to Grand Junction, CO and lastly, back to Denver, CO once more to meet up with friends and go to a Red Rocks concert.
If there is something you wish to know that is not in one of my weekly updates, feel free to get a hold of me via email and I would be happy to talk.
Make sure to scroll to the bottom of the page to see all of the photos from the trip so far. Also if you have instagram feel free to follow me @alex19perz and @AdventureRegistry.
Design one sticker a week
Post weekly updates on my website
Take photos and video as much as possible to help build a database of content to help create a photo book/ short film.
Photobook of my travels.  Late Fall 2019/ Spring 2020
Short Film. Dependent on footage
Car tour
A day in a Life of a Traveling Man
Sticker Design of the Week:
No sticker design this week. I allocated my design time this week to a freelance project. Good news on last weeks sticker design, I was able to find a good deal for sticker production. Last weeks design will be available for purchase (more details coming next week.)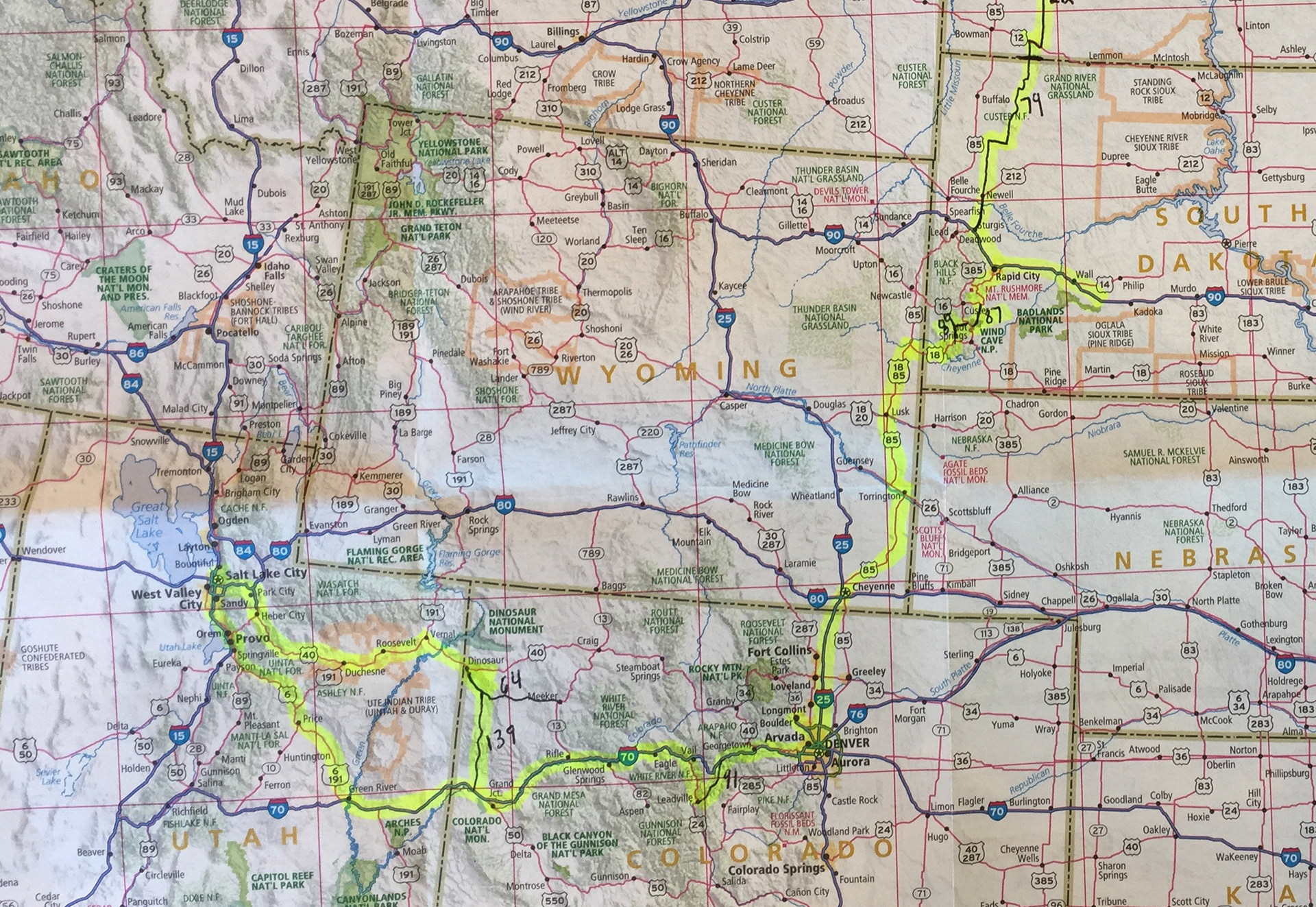 Rapid City, SD - Denver, CO - Leadville, CO - Grand Junction, CO